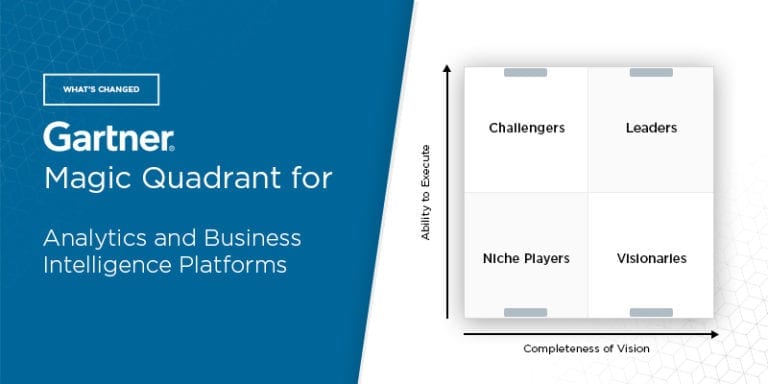 Microsoft was recently recognized as a Visionary in Gartner's 2021 Magic Quadrant for Cloud Core Financial Management Suites for Midsize, Large and Global Enterprises. The research firm acknowledged Microsoft Dynamics 365 Finance as a versatile cloud solution for midsize to large businesses. Indeed, Dynamics 365 Finance ranked in the first quartile for client satisfaction in Gartner's study, which noted the high number of industries it supports and its large partner ecosystem.
Microsoft's vision for technology and functionality acknowledged
The organizations were evaluated based on their ability to execute and the completeness of their vision in order to be sorted in the Magic Quadrant as a leader, challenger, visionary, or niche player. Microsoft's vision for technology and functionality, as well as their understanding of the evolution of finances as solutions move to the cloud are what earned them the label of Visionary. Their proximity to the Leader quadrant is explained by Microsoft's ability to execute their vision through products, services, and marketing strategies, while still meeting the needs of specific industries with vertical solutions.
This again demonstrates the strength of Microsoft's vision and their understanding of an ever-changing industry and technology. Solutions such as Dynamics 365 Finance help make organizations more agile and competitive with industry-specific and best-practice solutions that can transform finances. Their benefits include automated updates, tighter integrations, process automation, and improved user experience and autonomy. Microsoft have also been incorporating tools and technologies such as AI in their cloud-based solutions, which was not previously possible with on-premises solutions.
While Gartner notes that some organizations are still not ready for such a large-scale project, they see the benefits of these tools, and cloud-based solutions are expected to achieve strong adoption over the next decade.
Microsoft's strengths according to Gartner
Larger implementation partners
Microsoft's efforts to establish partnerships with large implementation partners for system integrations have paid off, with a substantial improvement year after year. They also benefit from a large network of partners.
Direct sales and global focus
Microsoft have invested more in their ability to support direct sales, which to Gartner is an important element for larger organizations considering Microsoft solutions. Microsoft also have strong global coverage across several product-centric and service-centric verticals.
Scalability
Dynamics 365 Finance offers a financial management solution for midsize and larger organizations. Its integration to other Microsoft applications like Microsoft Office 365 and Microsoft Power Platform also make it also a choice solution for larger and global organizations.
Criteria for vendors included in the Magic Quadrant
Vendors included in the Magic Quadrant had to meet certain criteria in terms of product capabilities, market presence, cloud service attributes, and pace of change. Their solutions must provide certain core financial management functionalities, for example General Ledger, accounts payable and receivable, and fixed assets, to name only a few. Vendors must also meet specific criteria in terms of clients and revenue, including at least 175 client organizations with more than $50M in revenue, and at least 250 user organizations actively using their cloud service.
JOVACO is a proud Microsoft partner, and we've seen first-hand how their vision and tools can help organizations achieve their business goals, sustain their growth, and improve customer satisfaction and loyalty. For more information, read the full Magic Quadrant for Cloud Core Financial Management Suites for Midsize, Large and Global Enterprises on the Gartner website.
By JOVACO Solutions, Microsoft Dynamics ERP specialists in Quebec
About JOVACO Solutions
JOVACO Solutions is a leading ERP and CRM solution provider operating for over 35 years. As a specialist of Microsoft Dynamics business management solutions, we offer a wide range of products and services to meet all the needs of professional services firms and project-based organizations. We also offer specialized project management tools and timesheet add-ons fully integrated to Microsoft Dynamics solutions. Visit our website or contact us for more information.