Nonprofit organizations can get the most from their resources by using NetSuite. However, we've seen many nonprofits struggle to manage complex expense reporting. So, our suggestion is to use per diems, which translates literally to "per day." This means that nonprofit employees and contractors (or volunteers) are reimbursed based on a daily rate instead of reimbursing them for every receipt.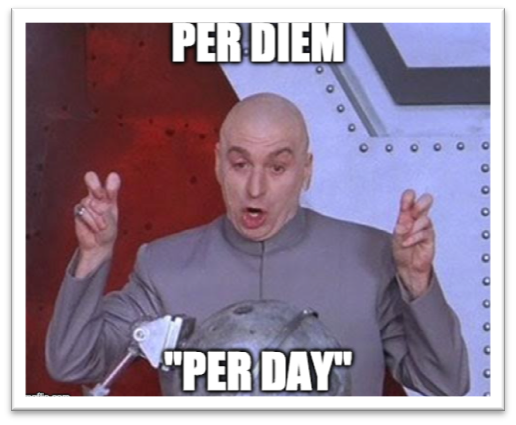 Specifically, nonprofit per diem management can make a real difference in fueling your mission.
Here are 4 tips for nonprofits to use per diems to get the most out of their resources.
1. Simpler is better.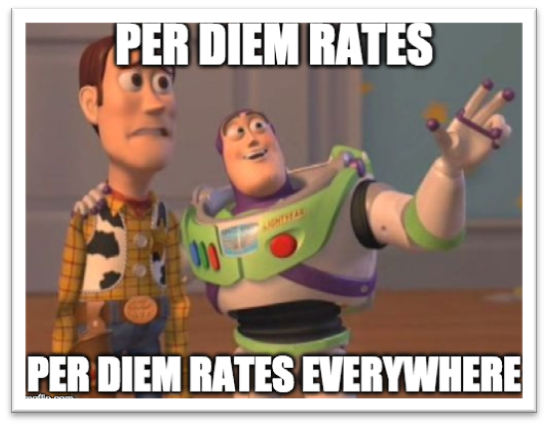 Firstly, check out the most recent federal per diem rates and make yours the same or similar. The rates change based on geographic area, but you can find those rates at the GSA website or you can download the official app provided by the GSA called Per Diem for Continental U.S. According to reviews, the app isn't quite stable yet, but it's a tool to keep an eye on for more features.
2. Consistency is key.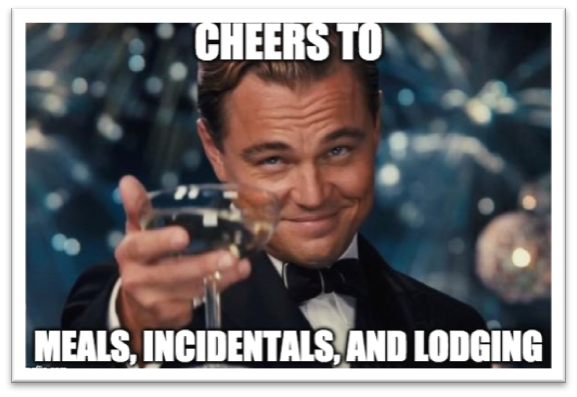 Second, it's important to understand what per diems are meant to do. Essentially, you have options as to what your per diem will cover:
meals and incidentals (like food and the cost of an Uber);
meals, incidentals, and lodging (lunch, a shuttle from the airport, and a hotel room).
To sum it up, pick one that will work best for you and make it a consistent policy. This  means putting it on your reporting forms.
---
Related Article: 2019 Per Diem Rates & Mileage Rates Updated
---
3. Nonprofit per diem management around the world is made easy.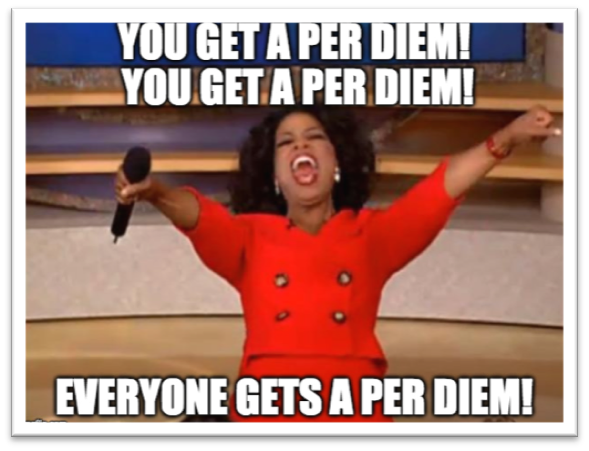 Next, implement a nonprofit per diem management system that takes care of international per diem management. Nonprofits often need a system that can handles per diem business inside and outside of the United States, as well as meals and expense allowance.
Also consider that the system should be able to customize the per diem based on whether you're working with an employee or a volunteer.
4. Extra per diem is a thing. But be careful with it.


You have the option to increase your per diem rates a little more than the federal rate. If you take this route, consider that anything over the federal rate might mean that your volunteers or employees pay taxes on it. Luckily, nonprofit per diem management handles these details for you.
Above all...
You have options when you're implementing nonprofit per diem management with a NetSuite integration. Let DATABASICS Time & Expense take care of your per diems and expense report automation. Our expense policy rules enforcement does the online expense management heavy lifting for you.
Spend more time on your nonprofit goals and less time on manually managing complicated spreadsheets.

Let's discuss how nonprofit per diem management automation can help you optimize and grow your nonprofit. So, reach out to DATABASICS at 703-436-8558 or sales@data-basics.com.
By Amanda Canupp Mendoza at DATABASICS, a timesheet and expense reporting solution with NetSuite integration, www.data-basics.com.
Read more about nonprofit business tech on our blog at https://blog.data-basics.com/topic/nonprofits-ngos
DATABASICS is relied upon by leading organizations representing all the major sectors of the global economy: financial services, healthcare, manufacturing, research, retail, engineering, non-profits/NGOs, technology, federal contractors, and other sectors.
Connect with DATABASICS: LinkedIn, Twitter, and YouTube. DATABASICS is headquartered in Reston, VA.