Over the last decade, we've seen a number of employee-friendly reforms go into effect. Paid family leave, higher minimum wages, gender pay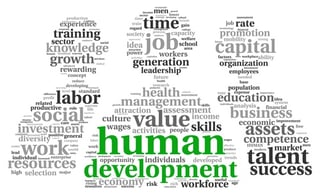 equity, union-friendly rulings and healthcare reform have all received consideration attention – and legislative action. The new administration has promised to roll-back, or at least curtail, many of these changes, leaving employers wondering what to do and how to do it.
Organizations need to anticipate, prepare for and then execute changes in their business processes in order to obtain and retain compliance in a changing employment landscape. In our last post, we touched on some of the many uncertainties facing HR professionals and their organizations, and below we list some of the specific changes you can anticipate, and outline how a Human Resource Management Systems (HRMS) can help with the preparation and execution aspects.
Broad Policy Shifts
President Trump has more than 4,000 appointments to make (hopefully he has a good applicant tracking system!). Included in the 4,000 appointees are the Secretary of Labor, members of the National Labor Relations Board, as well as leaders of agencies including the Wage and Hour Administration, the Occupational Safety and Health Administration, the Equal Employment Opportunity Commission and the Office of Federal Contract Compliance. These are the people who make policy recommendations to the White House and implement directions that may come down directly from the White House. Changes are inevitable.
The new administration (with help from Congress) is likely to rescind or replace executive orders issued by President Obama that imposed additional requirements on federal contractors, such as a higher minimum wage, paid sick leave and prohibiting discrimination based on sexual orientation and gender identity. In addition, there are likely to be significant changes to recent pro-union/pro-organizing rulings.
If you've already implemented some of these policies, will you drop them if the executive orders are withdrawn or new rulings issued? Will you need to scurry to comply? A HRMS can provide the flexibility to adapt to changing regulations quickly, and will enable you to document and prove your compliance should you need to.
Immigration Reform
Whatever the final outcome of the controversial immigration executive order, there are certain to be more regulations governing immigrant workers.
President Trump has promised to require that E-Verify be used to check the employment status of every American worker. In addition, he's promised a dramatic increase in both I-9 audits and raids by the U.S. Immigration and Customs Enforcement agency.
This means you will need to ensure your I-9 processes and documentation are in order — starting now. HRMS is a powerful tool in tracking the details and providing the reporting tools you will need.
What to Do When You Don't Know What to Do
We're all feeling a bit of angst at not knowing what the impacts to our jobs and our businesses might be going forward. The best cure for angst is staying busy – busy equipping your organization to meet the as-yet-unknown challenges of tomorrow. If you needed one more reason to implement a modern, comprehensive HRMS solution, the presidential election of 2016 is it.
By BTerrell Group, Texas- based Intacct Partner