ERP for construction industry is specifically designed to cater to the unique challenges and requirements of this sector. It stands as a comprehensive tool that integrates various aspects of construction management, from project planning and resource allocation to financial oversight and compliance.
By implementing ERP software for construction, companies can ensure seamless coordination between different departments, leading to improved efficiency, reduced costs, and enhanced project outcomes.
Whether it's residential construction, commercial construction, industrial construction, or infrastructure construction, each domain presents its unique set of demands and requirements.
What is construction ERP software?
Construction ERP software is a distinct type of enterprise resource planning system, specifically engineered to meet the unique requirements of construction firms. A construction ERP system encompasses a comprehensive range of functionalities, including the management of general contractors and subcontractors, robust financial management, specialized construction accounting, payroll processing, and the management of service operations.
All these features are seamlessly integrated into a single, centralized database, ensuring streamlined operations and enhanced efficiency for construction companies.
Looking for a trusted Microsoft partner for your construction project? Contact Dynamics Square
Role of ERP in different Construction verticals:
In residential construction, where projects often involve numerous stakeholders and tight deadlines, ERP systems provide the agility and precision needed for timely project delivery and budget management.
For commercial construction, these systems offer the robustness required to handle large-scale projects, ensuring seamless integration of various processes from procurement to project execution.
When it comes to industrial construction, the ERP software plays a crucial role in managing complex operations, ensuring compliance with industry standards, and maintaining the highest levels of safety and quality.
Similarly, in infrastructure construction, which often involves public interest and massive investments, ERP systems provide the transparency and accountability needed for efficient project management and stakeholder communication.
Evolution of Construction ERP Systems in 2024
From Basics to Brilliance: ERP systems began with simple data management and financial tasks. As construction demands grew, so did ERP capabilities. Now, they're not just about numbers but also project management, supply chain mastery, and customer relations.
Cloud Revolution: The cloud changed everything. It scaled ERP systems, making them a tool for all - big or small in construction.
2024: A Tech Transformation: This year is a game-changer. ERP in construction is now smarter, thanks to AI, ML, and IoT. These tech giants bring predictive analytics and real-time insights, reshaping project management.
Smarter Decisions with AI and ML: AI and ML in ERP mean sharper forecasting and risk management. Construction managers now have a crystal ball for better decision-making.
IoT: The Efficiency Enhancer: IoT's role? Better asset tracking and resource management. It's about using what you have, wisely.
BIM Integration: BIM and ERP together? A match made for efficiency. This duo makes planning and executing projects a seamless dance.
2024: Rising to the Challenge: Today's construction projects are bigger, complex, and under tight deadlines. ERP systems are the backbone, ensuring quality, compliance, and efficiency, all while cutting down waste.
Need ERP solution for your growing construction company?

Call +1 281 899 0865
Though-provoking ERP Stats for construction business:
Cloud Power: A staggering 94% of construction ERP sector companies have seen enhanced security thanks to cloud-based solutions.
SaaS Dominance: The construction and real estate sectors are major players in SaaS, contributing 10% of annual sales.
A Growing Niche: Only 3% of businesses seeking ERP solutions are from the construction sector, highlighting a niche yet significant market.
Lean and Efficient: 23% of companies are adopting lean construction methods and off-site prefabrication, revolutionizing worksite efficiency.
Information Gap: In the UK, 28% of construction firms cite on-site information scarcity as their biggest efficiency hurdle.
Time Drain: A significant 35% of construction professionals lose over 14 hours weekly on non-productive activities like dispute resolution and rework.
Tech Talent Shortage: 35.2% of construction firms point to a lack of skilled personnel as the main barrier to tech adoption.
COVID-19 Impact: 37% of construction enterprises report budget and performance goal misses due to the pandemic.
Productivity Challenges: 45% of professionals in construction report spending more time than expected on unproductive tasks.
Tech Investment Surge: 33% of project owners and 50% of E&C companies are keen on investing in technology to enhance capital project delivery.
Trust Pays Off: High-trust construction companies, making up 56%, report low turnover rates, saving up to $750,000 annually.
Safety Software Preference: 60% of general contractors value software for managing safety and inspections during construction.
Robotic Revolution: The construction robot market is projected to grow by 13.6% annually from 2021 to 2026.
Source: https://webinarcare.com/best-construction-erp-software/construction-erp-statistics/
Top Features to Seek in Construction Industry ERP Systems
CAD Interface: Seamless integration with Computer-Aided Design (CAD) software for enhanced design and planning capabilities.
Accounting: Specialized construction accounting features for job costing, progress billing, and financial tracking.
Service Fleet Asset Management: Tools to manage and optimize the usage of service fleets and equipment.
Financial Management: Comprehensive financial tools for budgeting, expense management, and financial reporting.
Payroll: Advanced payroll systems tailored to handle the diverse needs of construction workforce payment structures.
Management of Contractors: Efficient tools for overseeing general contractor activities, ensuring project alignment and quality.
Sub-contractor Management: Streamlined management of subcontractors, facilitating effective coordination and communication.
Logistics and Transport: Integrated logistics and transport management for timely and cost-effective movement of materials and equipment.
Scheduling: Robust scheduling features for precise planning and tracking of construction timelines and resources.
Complex Workforce Management: Advanced solutions for managing a diverse and dynamic construction workforce, including scheduling, compliance, and performance tracking.
Inventory: Effective inventory management systems for tracking materials, tools, and equipment, ensuring availability and minimizing waste.
Workflow Processes: Automated and customizable workflow processes to streamline operations and improve efficiency.
Project Management: End-to-end project management capabilities from planning to execution and closure.
Compliance Management: Tools to ensure compliance with construction industry regulations and standards.
Document Management: Centralized document management for easy access to project documents, contracts, and blueprints.
Customer Relationship Management (CRM): Features for managing client interactions and relationships.
Mobile Accessibility: Mobile access to ERP functionalities for on-site management and decision-making.
Reporting and Analytics: Advanced analytics and reporting tools for insightful data analysis and strategic planning.
Integration Capabilities: Ability to seamlessly integrate with other systems, enhancing overall functionality.
Safety Management: Features focused on maintaining and monitoring safety standards on construction sites.
Resource Planning: Effective resource planning tools for optimal allocation of human resources and machinery.
Bid Management: Efficient management of bids and proposals, from creation to tracking and analysis.
Maximize Profit, Minimize Costs and Efforts by implementing cloud-erp today! 
Best ERP for construction companies
| ERP System | Description |
| --- | --- |
| Microsoft Dynamics 365 | Microsoft Dynamics 365 is specifically designed for project-based businesses and is renowned for its robust estimating and project costing capabilities. It features customizable modules and seamlessly integrates with the Microsoft Office suite. |
| Solidblox | Designed for real estate and general contractors, Solidblox offers modules like Integra (ERP foundation), ProjectMan (project management), RealtyMax (CRM), Resourcer (resource management), Costless (financial and HR management), and Mallwox (shopping mall optimization). |
| Foundation | Touted as America's top construction accounting system, Foundation Software offers modules for job costing, payroll, scheduling, project management, equipment tracking, and more. It's ideal for companies with 15-250 field employees and $3-$50 million in revenue. |
| Jonas ERP | Jonas ERP serves a wide range of construction markets, including mechanical, HVAC, electrical, and general contracting. It offers two main products: Jonas Enterprise and Jonas Premier, suitable for companies with revenues of $5 Million to $100 Million. |
| Acumatica | A versatile ERP provider, Acumatica offers modern ERP solutions for both residential and commercial construction management, featuring comprehensive project reports, contracts, budgets, and more, accessible across various devices. |
| Sage | Sage's construction ERP, formerly Timberline, now Sage 300, targets real estate and construction businesses, offering cost estimating, project management, finance, and more. Sage 100 is another ERP variant, more contractor-focused. |
| Epicor | Epicor provides a flexible ERP solution, suitable for construction and various other industries. It can be deployed on-premises or as SaaS, including modules for ERP, project management, CRM, quality management, and estimating. |
| Viewpoint | A Trimble product offering a robust construction accounting system at its core. ViewpointOne, cloud-hosted, combines top ERP features with project management and field products. It caters to various construction sectors and integrates with Trimble's laser, optical, and GPS systems. |
| Penta | With 35 years in the market, Penta is known for its suitability for subcontractors, but it's also versatile for broader construction industry use. It includes construction accounting, payroll, project and engineering management, and equipment and inspection management. |
| Maestro | A Canadian ERP system, Maestro targets general contractors, home builders, and others. It starts with accounting and project management, offering a selection of core modules and over twenty additional modules for customization. |
Our Best Pick: Microsoft Dynamics 365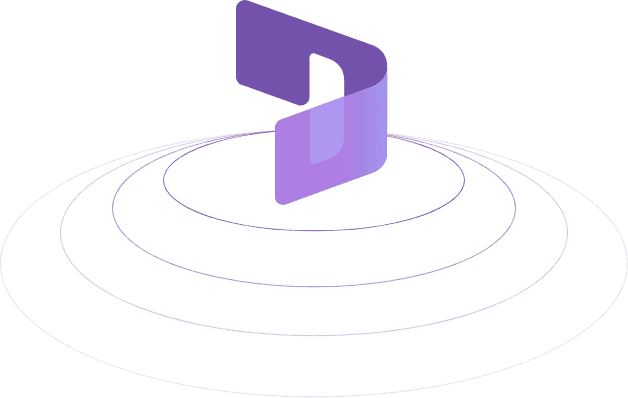 Microsoft Dynamics 365 is a comprehensive ERP solution for construction, integrating CRM, BI, and advanced analytics. It manages everything from business development to construction-focused accounting, contracts, and subcontracts.
Key Features:
Advanced Labor: Manages Union Payroll, integrated with Dynamics 365 Payroll, General Ledger, Accounts Payable, Project Management, and Project Accounting.
Project Cost Management: Monitors variance between current budget and Estimate at Completion (EAC), aiding in margin fade management.
Mobile Cloud-Based Solution: Natively mobile and cloud-delivered, offering flexibility and accessibility.
Robust & Flexible Financials: GAP, FASB, and DCAA compliant, adaptable to future changes.
Construction Accounting: Supports Project Accounting, AIA billing, change order management, budgeting, forecasting, and visual analytics.
Equipment Management: Maximizes ROI by effectively placing and utilizing equipment across projects.
Material Management & Fabrication: Manages materials and procurement, integrates with BIM solutions for real-time fabrication needs.
Sophisticated Scheduling: Ranges from user-friendly dispatch boards to integrated Microsoft Project scheduling.
Portals: Streamlines interactions with clients, vendors, and subcontractors.
Field Service: Manages Service Agreements, dispatching, resource management, and route optimization.
Subcontract Management: Handles compliance, RFIs, submittals, lien management, and change orders.
Billing: Supports flexible rate tables and AIA type billing for various contract types.
Read more: Microsoft Dynamics 365 Business Central Features and Benefits