First Atlantic Healthcare operates 19 Long-Term Care and Health Services facilities in Maine. Their mission is to improve their clients' lives through health services.
Like many businesses, First Atlantic accelerated digitalization plans when the COVID-19 pandemic struck, but the company's manual accounts payable process was creating headaches well before the pandemic. With new demands for remote work, the challenges they faced with their paper-based process intensified. They soon began researching various vendor payment automation solutions.
"When COVID hit, we wanted as few people in the office as possible, but AP was finding they needed to be in the office or make frequent trips to the office," says Bernard. "Between the volume of invoices, status questions and remote work, we decided we needed to make the time to research paperless options."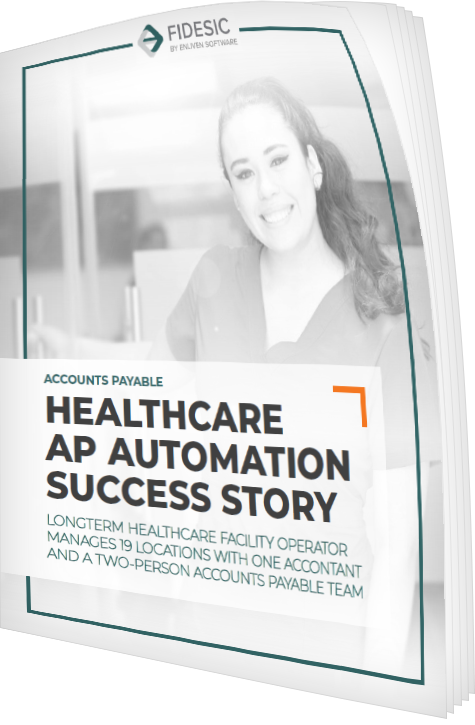 As they began researching their options, the company had the follow list of must-haves:
Integration with Microsoft Dynamics GP and Binary Stream MEM 

Multi-location Invoice Management 

Location-based Routing and Approval 

Paperless 

Enable Remote Work

Measurable efficiency gains   
After testing several solutions, First Atlantic quickly saw that only Fidesic was checking all the right boxes.
Within a month of implementing Fidesic AP, the team at First Atlantic knew they had made the right decision. Now they are doing more with less and they are able to work from home with fewer errors, fewer interruptions and less frustration. With less time and strain focused on accounts payable, the team is able to find more joy in their work.
"Without Fidesic, we would still be in paper format," says Bernard.
Learn More About Great Plains Accounts Payable Automation