E-commerce trends change rapidly over the years. Advances in technology and digital transformation of businesses are driving these trends.  As time goes on, e-commerce has become more innovative and sophisticated. Increasing demand from customers and the world's current state has made digital transformation and e-commerce more important than ever.  So, what are the top B2B e-commerce trends we expect to see in 2021?
First, let's look at the past trends that made the current ones a reality. As we reflect, you'll notice that a digital evolution has taken place over time: pushing organizations toward more sophisticated trends and tactics now.
A timeline of e-commerce trends' progression
2018 | The year of digital-first commerce
2019 | The year of omnichannel connection
Interconnected, seamless omnichannel experiences were improved.
Standard processes such as order management became more automated.
Connected digital experiences were enhanced with a human-like touch. Voice searching and virtual assistance made navigation easier.
The marketplace moved toward increased B2B adoption.
2020 | The year that necessitated and facilitated B2B and B2C companies moving online
When the coronavirus pandemic hit, B2B and B2C companies were forced to reevaluate their online capabilities.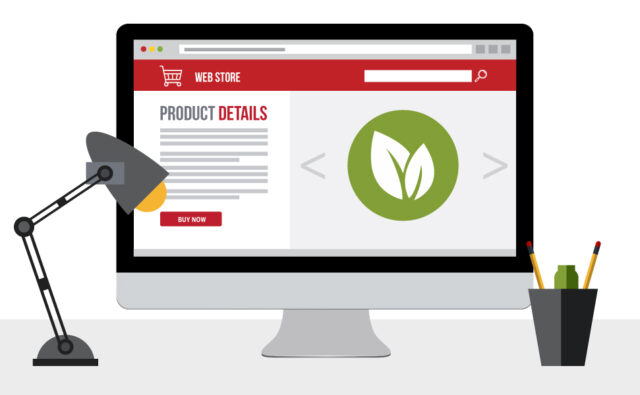 Businesses of all types and sizes scrambled to enter the online market. In some cases, it was the only way they could  continue to sell their products and serve their customers.
Over 75% of B2B buyers and sellers preferred making purchases online and having remote interaction with sales reps.
COVID-19 accelerated the 2020 trend of personalized online experiences. Many companies conducted their business entirely online, and their goal was to give customers the same level of service previously provided in person.
2021 | The year of hyper-accelerated B2B e-commerce adoption
This year will find even more B2B companies conducting their business online. Many organizations started planning or implementing an e-commerce platform in 2020.
Now that we've looked back, it's time to look ahead.
The B2B e-commerce trends shaping 2021
E-commerce adoption is now inevitable.
By necessity, 2021 will supercharge the digital transformation process. Many companies are committed to implementing an e-commerce solution in 2021. For companies comparing e-commerce solutions, the decision will be made based on which solution is future-ready for 2021 and beyond. If you could use some help comparing e-commerce solutions, take a look at our e-commerce comparison guide.
"On average, our customers see a minimum of 30% increase in growth in the first year they implement an e-commerce solution." - Arno Ham CPO Sana Commerce
API-driven e-commerce takes off
API is a computing interface that defines interactions between different software entities.  Such solutions allow companies to innovate faster and to continue to adjust as customer expectations evolve.
See our how own product, Sana Commerce Cloud, leverages just that: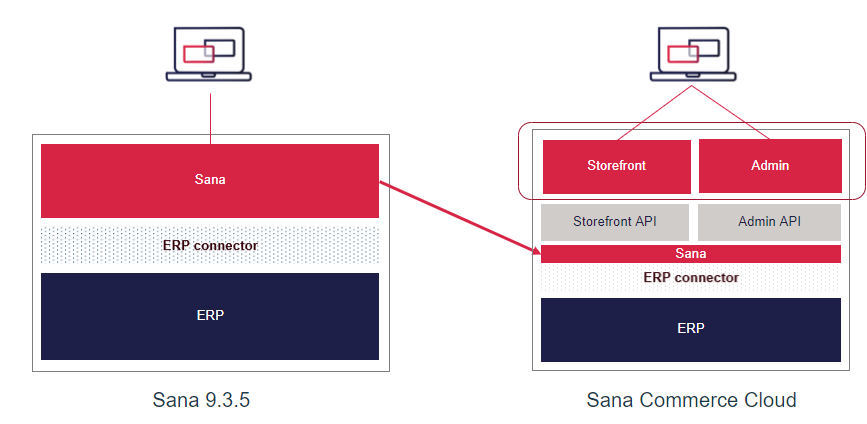 The rise of Progressive Web Apps (PWAs)
In 2021 B2B is ready for web stores built with PWA, a technology designed to work on any platform using standard browsers and having mobile capability. We predict that mobile e-commerce sales will account for 73% of worldwide e-commerce sales in 2021. It will be imperative that businesses provide customers with the same experience across all devices.
2022-2026: How to prepare now
Indications are that certain focus areas (such as personalization, customer experience, eco-consciousness, and innovation via emerging technologies) will continue to be of utmost importance to B2B and B2C organizations.  We'll become more advanced with how we approach e-commerce and how we refine and improve strategies. With increased predictive data, businesses will focus on proactive strategies to meet customer needs before they become issues. At last, we'll be able to end the cycle where businesses remain just a step behind what their customers truly want.
For more insight into B2B e-commerce trends and the impact of digital disruption (like that caused by COVID-19 in 2020) on these 2021 trends, download our 2021 E-Commerce Survival Pack, including practical tips from our B2B Disruption Guide and insights from our 2021 E-Commerce Trend Outlook. 
By Sana Commerce, www.sana-commerce.com